About Professor Allan Sōsei Palmer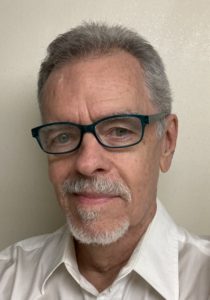 Allan Sōsei Palmer, Professor of Urasenke Chanoyu.
I was born in Chicago, Illinois in 1938, and had a typical education, later in Florida. Undergraduate and graduate study at Florida State, and then at the New York University Institute of Fine Arts I received my Masters in art history. My first employment was in 1959 at America House, which was the retail outlet for American Craftsmen Council. Other places of work included art galleries such Hammer Galleries and Bernard Black, and at Georg Jensen as assistant art director. I was a cataloguer and auctioneer of arts and crafts at Parke-Bernet Galleries, which became Sotheby's, and with them, I worked in New York and Los Angeles.
In 1970, I went to Japan for Expo 70, and stayed for two months. After a year back in New York, I decided to move to Japan. I found a residence in Kyōto, and began the study of Chanoyu, the Japanese Tea Ceremony, at Urasenke, a family of Tea Masters since the 16th century. There, I joined a small group of foreigners, was granted a scholarship, and worked in the foreign affairs office, where I created a newsletter that continues to this day. In 1976, I was asked by the headmaster, Sen Sōshitsu, XV, to teach Chanoyu in Boston, and honored me with the Tea name, Sō-sei, 宗清, Sect-pure.
In Boston, I taught Chanoyu to the members of the Urasenke group, and at the Four Colleges in Amherst. Presentations of Chanoyu were given at the Museum of Fine Arts, the Art Complex Museum in Duxbury [about forty years], the Gardner Museum, and various institutions, and privately for four and a half years. After a brief retirement in Florida, I returned to Japan to further my study of Chanoyu. At Urasenke, I worked in the foreign affairs office, and taught the group of foreigners called Midorikai. Occasionally, along with several of the English-speaking students, I taught Chanoyu in English to groups of Japanese teachers who came for intensive study.
I returned to Boston to teach and present Chanoyu, and to continue my research. To alleviate the discomfort of sitting on the floor to present Tea, I created tables with tatami mats, and sat on stools. Over the years, my interest in the Japanese Tea Ceremony has grown remarkably with its connections to other aspects of Japanese culture, and especially its association with Buddhism and other religious aspects.